Visting Fellow
Reflections.
Meet our
latest Mangold Fellow:
Professor Santiago Fouz Hernandez.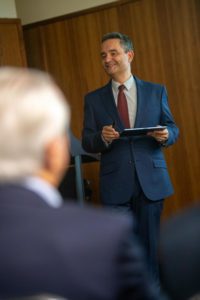 Across 2022 and 2023 Visiting Fellow Professor Santiago Fouz Hernandez from Durham University came to the University of Melbourne to deliver a special program.
Professor Santiago Fouz Hernández has won awards for excellence in
teaching, is a world-recognised expert on Spanish cinema, and
Honorary Vice-Consul of Spain across many cities in the north of
England. His works encompass a focus on various aspects of Spanish
cinema and is a seasoned public commentator, having talked about his research for international media outlets such as El País in Spain and various Fairfax networks in Australia.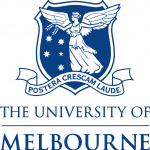 Reflections
of a
Mangold Fellow.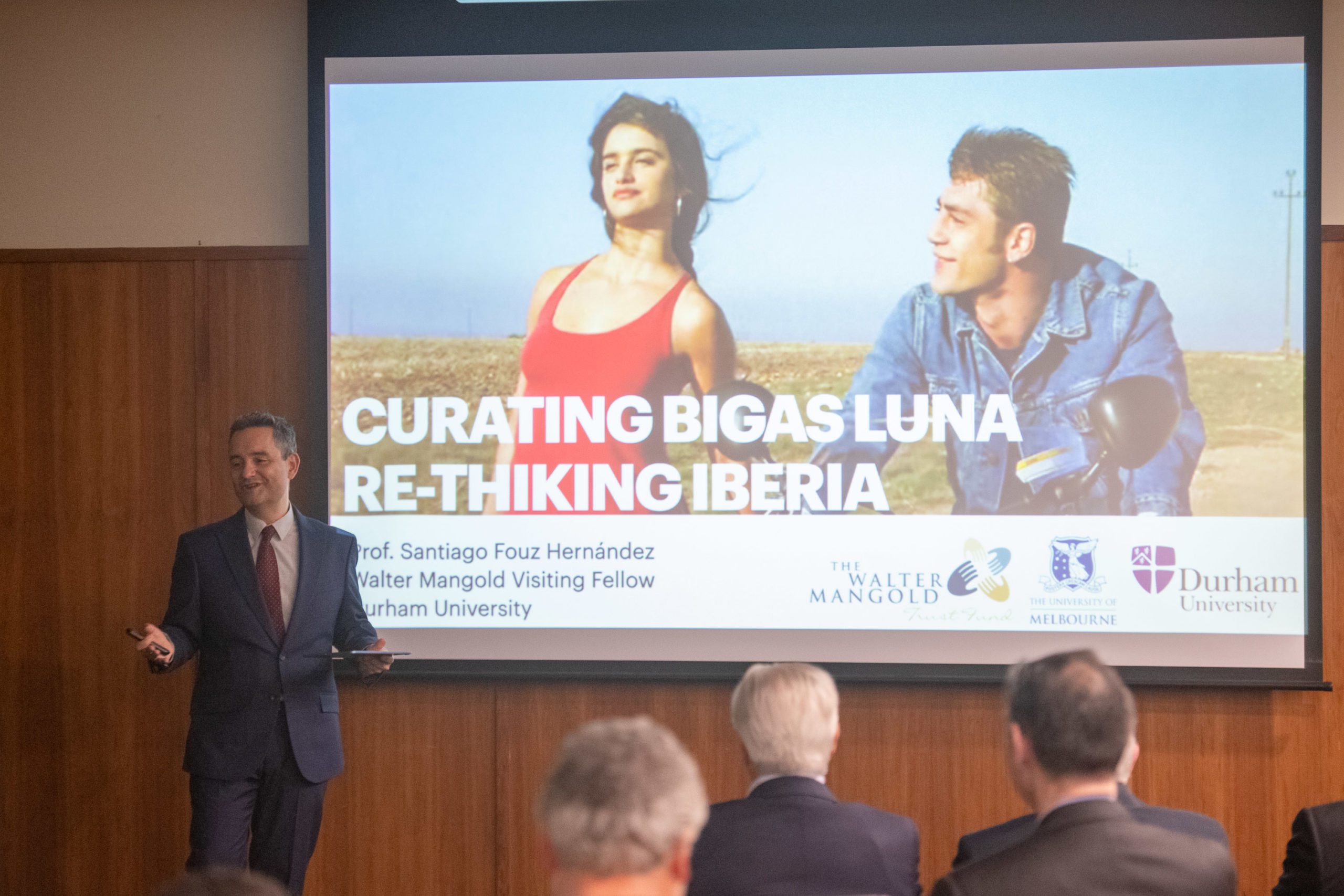 ACADEMIC REFLECTIONS
I would like to start this brief report about my Walter Mangold Fellowship 2022-23 by thanking The CASS Foundation and all the colleagues who made my visits possible. In particular, I would like to thank Distinguished Professor Alfredo Martínez Expósito, whose support prior to and during this visit has been invaluable. Thank you also to the University of Melbourne and the School of Languages and Linguistics for hosting me, and to colleagues and administrative staff in the Faculty of Arts for all the work that went into making my visit possible and for providing exceptionally good and collegial support during my stay.
My connection to Australian academia goes back to almost the start of my career. Not long after completing my PhD, I had the opportunity of spending a whole semester at the University of Queensland as part of a teaching exchange that I organised with Prof Martínez Expósito in 2001-02. The exchange was the start of a long and very productive international collaboration that produced a co-authored monograph (Live Flesh. The Male Body in Contemporary Spanish Cinema) published in 2007. Since then, there were more reciprocal visits between Durham and Melbourne universities, several panels at international conferences in the USA and Europe, research impact events (including Spain and Australia, in 2016 and 2018), a few public conversations about research matters in various podcasts, and shorter co-authored publications. Most recently we co-authored a book chapter (2020), cohosted an online event with the Instituto Cervantes Sydney (2020), and presented at the same panel at the MLA Annual Convention in San Francisco (2023). This fellowship was, among other things, a very timely opportunity for us to get our second co-authored book project off the ground.
Part 1: September 2022
The first, shorter, visit funded by the Walter Mangold fellowship in September 2022 provided many opportunities to collaborate with colleagues and students from across the Faculty of Arts. I talked to staff and some graduate students at Ormond College (my home during that first visit) about the cultural history of the Camino de Santiago in my home region of Galicia, in North-Western Spain, and about Durham University. I gave a masterclass in the Screen Studies MA programme about Spanish cinema during the transition, followed by a very engaging discussion on issues such as censorship and cultural and linguistic diversity in Spain. I also met colleagues in the School of Languages and Linguistics, joining one of their termly meetings.
The visit culminated with a public lecture, where I talked about my work on Catalan filmmaker Bigas Luna. I divided the lecture into two parts. I presented my new analysis of his best-known work, the 'Iberian Portraits Trilogy', from my forthcoming monograph on Bigas Luna. I then spoke about my research impact and engagement in collaboration with his daughter, Betty Bigas, and many cinemas, film festivals, and other academics around the world. The talk explained how my research informed the preparation of the events, helping me to curate the retrospectives and some of the exhibitions, as well as introducing the films to large audiences in 22 cities in 11 different countries for the last 9 years and how, in turn, the events have influenced my research and the way I present it.
I discussed the work that goes into preparing those events and producing the monthly podcast that shares its title with the collection of essays that I edited in 2020, El legado cinematográfico de Bigas Luna. This was the first time that I had the opportunity to discuss this type of public engagement work in the context of my research and it made me think further about the connections between the two, especially thanks to the excellent questions from members of the public, Faculty from Melbourne, and colleagues from other local universities in attendance (Monash, La Trobe and RMIT). The talk and the dinner that followed also provided an excellent opportunity to meet new colleagues and discuss our research. I met many of them again during my second visit.
Part Two, April-June 2023
My second, longer visit, from April to June 2023, gave me more time to develop ideas and start work with Professor Martínez Expósito on our project, tentatively entitled 'Second Skins. A New Look at Male Bodies in Recent Spanish Cinema'. While our first co-authored monograph studied representations of men and male bodies on the Spanish screen from the start of the democratic period until the turn of the century, with special emphasis on films released in the 1990s and early 2000s, this new book will focus on how social change in Spain and events such as the 2008 financial crisis, the 11M revolution, the end of bipartisan politics, the unexpected return of the far-right, the Catalan independence referendum, or the Covid pandemic affected understandings of male national identities and their depiction in Spanish film.
In our meetings, Professor Martínez Expósito and I were able to devise a structure for the book, write a rationale and context for the project, discuss the theoretical framework, and prepare a preselection of main case studies to cover the years 2008-2023. We also presented our preliminary findings in various academic and public settings, including the Instituto Cervantes in Sydney, The University of Queensland (as part of their Spanish and Latin American seminar series), and the inter-varsity Wally Thompson seminar series on Latin American and Iberian Studies (which is jointly organised by the University of Melbourne, La Trobe, RMIT, Deakin, and Monash). We talked about this project and our long-term collaboration in more detail in our conversation for the SOLL blog.
In addition to those talks, I gave a second talk at Ormond College, this time to undergraduate students, on the history of Spanish Queer Cinema. The Q&A and the formal dinner that followed were great opportunities to exchange ideas with students and staff about evolving gender, sexual and national identities on film, television, and streaming, both in Spain and in Australia, and about the transnational aspects of recent productions made to be consumed across international streaming markets. Some of the examples discussed revealed how the mass media increasingly reacts quickly to public opinion, both absorbing and influencing social change in a global context.
Among the various activities during my stay at the University of Melbourne, I also co-hosted a special event of the Iberian Studies book launch, online platform launch that I co-founded and co-hosted with my colleague Dr Esther Gimeno Ugalde (University of Vienna), Pleibéricos. Since its creation in response to the pandemic in June 2020, Pleibéricos has launched over 120 books in a series of virtual events broadcast live on YouTube and two podcast channels. Coinciding with my visit and under the coordination of colleagues from Monash (Dr Stewart King) and La Trobe (Dr Lilit Thwaites) the event presented six new publications authored by colleagues based in various universities in Australia and New Zealand (Auckland, Macquarie, Melbourne, Monash, Sydney) in conversation with the authors. 
In both visits, I had the pleasure of participating in informative sessions about Durham University organised by the University of Melbourne's Global Learning Office, meeting students who were interested in Durham as a destination for their Study Abroad program. I gave lectures about Durham University, the College structure, the city, and other practical matters. The second meeting was followed by a more informal coffee session with Durham University students who were currently studying in Melbourne and Melbourne University students who had been accepted for Durham next academic year. Under the supervision of Melbourne's Senior Education Abroad Advisor and myself as someone with experience in Study Abroad programs, students from both universities talked freely and at length about their experiences, answering questions about each other's universities, cities, and countries.
Seeing the conversation flow and the student's faces light up with excitement and pride about the benefits of their experience was the perfect ending to my productive and thoroughly enjoyable stay in Australia and a clear illustration of the importance of programs that facilitate the exchange of ideas between different countries, such as the Walter Mangold Visiting Fellowship. A transformative experience that will have a very long-term impact on my professional career and personal development.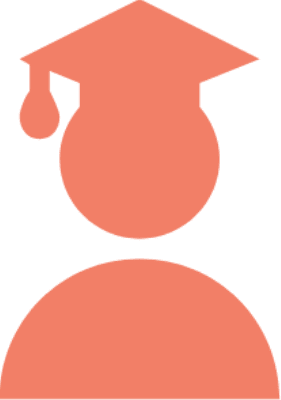 "…greater understanding and tolerance between the people of the world – and consequently a lessening of conflict – could be achieved through the study of other languages and cultures."
Anne Marie Herzenberg on Walter Mangold