Study Abroad Reflections.
What are people saying
about
their time
studying abroad?
Fraser Mitchell, University of Heidelberg, Germany, 2020
My courses were: "German Films", "German History", "The Russian Revolutions of 1905 and 1917" and a seminar on international criminal law. The first two subjects were run by the university specifically and were for exchange students – this meant that I made many friends from all over the world in these courses, even though they were taught entirely in German. …the Law subject involved writing an 8,000 word research thesis on a topic of my choice. It was incredible to learn about the history of German film, along with Germany's role in international criminal law, whilst living and studying in Heidelberg. Both of these subjects were challenging and it took many hours of work to achieve good marks.
The most different and surprising part about campus life was the way in which the university is spread throughout the city – rather than being on a single campus. This meant that whenever I had my classes I was able to wander down the cobbled streets and explore the city... Private accommodation is simply too expensive. So, like many others, I lived in a "Studentenwonheim" – i.e. a shared apartment owned and run by the university.
I also attended a German debating club, which allowed me to improve my German whilst making new friends.
One thing to note is that Germans are, when you first meet them, quiet and somewhat closed. At first this is strange, because as an Australian I was used to almost everyone you meet being outgoing and friendly from the beginning. However, once you get to know Germans they are in fact extremely nice people with a good sense of humour. Another difference is that barely anyone in Germany uses debit or credit cards to pay for things – be it in a shop or restaurant – they prefer to pay in cash.
The biggest difference that I encountered in the availability or cost of items for daily living was in the local supermarkets. I definitely expected there to be a bigger range of items…
The classes that I took part in expanded my world view and allowed me to improve my German whilst meeting new friends and native Germans. Even simply writing the law thesis gave me the ability to write a long academic paper with a high amount of independence. I have come away from the experience a better, stronger and more knowledgeable person and I will never forget my time at Heidelberg University.
Hamish Adams, The University of Granada, Spain, 2020
The first thing I remember about arriving in Granada was the heat. It was the beginning of autumn, yet still the sun was beating down with an intensity that I can only liken to the Australian summer.
I had deliberately not organised my apartment until I arrived because I wanted to choose carefully. It was a stressful week of room-hunting, but I eventually found a place in a grand but wonky 400-year-old home perched up on a hill in walking-distance from the city. In those first confused days hundreds of other international students were arriving to Granada, and it was a relief how easy it was to make friends.
I bought a second-hand guitar and began taking flamenco lessons with a local man, Manuel. It was slightly surreal for me to go wandering through the neighbourhood bearing my guitar, with views of medieval palaces on the opposite hill… Our classes supported a friendship which I was lucky to have, as it gave me a chance to learn how the locals speak Spanish. Their way is, of course, quite distinct from what I had learnt in university.
Granada is a small, dense city of 250,000. On the whole people live in apartment blocks of about 5 stories high. This makes for a distinct urban landscape from sprawling Melbourne; as a consequence, people will generally walk to get around and the streets are often bustling. The fact that I could now walk to university that was perhaps the most special aspect of this new life of mine. This gave me a sense of freedom and even an added eagerness to study.
I approached my studies with an enthusiasm which I hadn't previously felt in Melbourne. I recognised what a privilege it was to be here and did my very best to follow my classes, even though the wooden benches I sat on mightn't have been comfortable and there was definitely no such thing as recorded lectures.
Thomas McMahon, Tecnológico de Monterrey, Mexico, 2020
After only an hour in Guadalajara I realised that Mexico was a total mystery to me in almost every aspect... Nothing I had ever experienced could be compared to what I would witness and enjoy in this totally distinctive and foreign place. From the food I ate, to the music I heard, to the dancing I witnessed and was dragged into, to the nightlife and diverse crowds...
…walking through the gates of Tec de Monterrey was like coming into another world. Surrounded by high walls and security guards... Feeling separated from the streets brought conflicting emotions of comfort and frustration. I was undoubtedly safe from any threats in the streets, but also, I was also no longer experiencing a realistic immersion in Mexican life.
Free to all students and encouraged to everyone are extra-curricular classes… and you were allowed to select two classes a semester. Life at Tec allowed me to live one of the dichotomies of Mexico, seeing and engaging with the luxurious education afforded to the elites and then catching the bus home with people who, at times, could not afford to buy a bus ticket.
I realised that I often spent more money when I cooked rather than when I bought takeaway, because the … American supermarkets… often had higher prices than locally bought produce. My spending was much higher than expected… the costs of settling in, such as the bond, learning to haggle for local food prices, and purchasing study supplies.
(A tip) ...for a successful immersion and exchange would be cultural engagement. Whilst it would have been easy to take classes in English, have only English-speaking friends and travel to safe and well-known places, it was the moments of uncertainty and difficulty which, in reflection, I enjoyed the most. Struggling in a class or engaging in conversations in Spanish which were outside of my vocabulary was difficult. There were days when such things exhausted me and riddled me with anxiety and feelings of embarrassment. Such feelings are short-lived, and the joy of making a linguistic breakthrough or making an unexpected friend in an unlikely place allowed me to do many things that would not have been possible for the general tourist. Through feeling uncomfortable, you force yourself to go beyond your capabilities and find yourself doing things that you couldn't have imagined previously.
Janna Chen, University of Heidelberg, Germany, 2020
To begin with, many people would ask where I came from and switch to English to help me out, but by the end of my studies in Germany, people would often share that they thought I was a local and had been residing in Germany for years.
I found out after the first lectures how tough it would be having to understand, learn and recall content about subjects that I didn't even necessarily study in Australia. It meant that I had to really apply myself throughout every seminar and lecture, looking through lecture slides beforehand and searching up key words, then doing my best to listen, have a dictionary ready, and take notes in the target language during the lecture and then having to spend copious amounts of time revising and going over notes to make sure I understood what I was learning.
Heidelberg University also has a very traditional teaching method, and I had my first experience writing on a blackboard and seeing old-school projectors being used! Another characteristic of German universities that really stuck out to me were the presence of central cafes/canteens (Mensa) that are run by the university. The Mensas are often a place for university students to gather before and after class, with nutritional and inexpensive food and drink always on offer.
Strangers don't smile at you much, but they're usually very helpful if you stop and ask them for help. Germans can often seem to be reserved at first, greeting you with a handshake and business-like questions, but as you open up to them, they really grow on you and will prove to be a friend in times of need.
[I] enjoyed surprising people with my Australian-born-Chinese background story and lifelong learning of the German language. I understood that most of the Germans I came across were genuinely curious about my story, as 'an Australian who doesn't look Australian, and for some strange reason, speaks German with no discernible accent', so I took it upon myself to share my story and let them know that people exist outside of the boundaries that they may have grown up with.
Textbooks are extremely affordable in Germany, which is in line with their idea that everyone should have access to education and hence minimal fees for education. I took up a dance course whilst I was there, Heidelberg University has an extremely diverse and affordable range of co-curricular activities, many of which (in particular, sports) are at no cost.
Michael Dowd, Hitotsubashi University, Japan, 2020
I took a combination of classes which were designed for International students that were carried out in English as well as courses on a variety of topics which were carried out in Japanese. All in all, the methods of teaching were quite similar in both the Universities and the biggest difference that I could think of was that Hitotsubashi University did not have a lecture capture system which was a bit annoying. Apart from this however, there were no other significant differences to note between timetabling or workload.
In Japan, clubs are a big aspect of university life and there's a split between the more serious type of clubs known as "bukatsu" (club activities) and the more casual "saakuru" (Circle). The "saakuru" is very similar to how a club would operate in Melbourne where it is more of a casual meeting group that is centered around a specific thing such as a sport or type of game. On the other hand, "bukatsu" is for the people who are much more dedicated and some of the more serious ones would train up to 5 times a week with penalties being incurred if you didn't attend a session.
I travelled to prefectures in the countryside of Japan like Gifu to visit my Japanese friends and experience life away from the hustle and bustle of Tokyo. One place in particular that I would recommend for the more seasoned traveller with access to a car is the mountainous region of Yamagata North of Tokyo. Home to beautiful places such at Mt Zao. It was definitely one of the highlights of my trip seeing old temples covered in snow and high up in the mountain ranges.
Learning to budget effectively and not eat out too much were both things that I had to acquire while I was abroad. In addition, for Japan at least public transport is a lot more expensive than it is in Melbourne and otherwise simple trips like travelling to the center of Tokyo to catch up with a friend did quite a bit to my wallet. I was lucky enough to be able to get cheap accommodation through the university and therefore was able to keep below my spending threshold. If I was forced to rent from a more expensive place however, I would definitely have had trouble keeping within the confines of my estimated budget though.
Samuel Bissett, Freie Universitat Berlin, Germany, 2019
The political science classes were a fantastic way for me to expand my knowledge of German, as I had not yet been exposed to much academic German. I also gained a greater understanding of International Relations from an EU perspective, something that I wouldn't get at home.
German universities are very old-fashioned, even compared to neighbouring European countries. Their online systems are not very advanced, and even in their existence, many things still operate via paper forms.
My advice would be research as much as you can. Speak to people who have been to your university and get their advice. Especially if you haven't been to the city before, then an insider perspective can be helpful in navigating things, like finding a place to live.
I had many friends that chose student homes far away from the city centre and ended up resenting living in the middle of nowhere. I think small things like this make a big difference to your exchange experience, so making sure you're happy with all your arrangements is very important!
Heidi Bula, Sciences Po Paris, France, 2019
Even though a number of the classes I planned on taking were no longer available to me come enrolment time, this taught me to adapt and enrol in classes that were sometimes very different to those that I originally planned.
At Sciences Po on the other hand, ludicrous amounts of statistics, historical events and general information were being hurled at students in all classes and I often wondered how much of it everyone retained. I sometimes struggled to grasp the aims of certain subjects.
Classrooms were much more dynamic than in Australian universities… French Sciences Po students were competitive, ambitious and genuinely interested in what they were learning.
Another point to make regarding campus life is that being a smaller university to the one I am used to, students and cohorts were much more close-knit than in Australia, and I really liked this aspect.
After the somewhat disappointment of first semester in terms of social integration with the French, I decided to sign up to auditions for the Sciences Po Theatre Association, called Rhinoceros. This would be the beginning of a wonderful rollercoaster of great friendships, art and character building.
I was fortunate enough to find reasonable lodging and did homestay over a period of two months at the beginning. Housing was as costly as I thought it would be.
Exchange is the perfect occasion to gain independence, learn about responsibility, try new things, and find your own voice in this world. The highs and the lows will all come together to paint a beautiful picture of the year that will have been. Ultimately, strive to be proud of what you do or achieve at the end of your experience. If you have that in mind, and also try to be as present as possible, making the most of the opportunities that present themselves, your year is guaranteed to be a memorable and great one.
Lyndall Neate, Freie Universitaet Berlin, Germany, 2019
I didn't have any lectures or tutorials and instead had seminars for most my classes which are a mix of both. All my classes went for two hours except for one which was four hours which is different to Australia where only my labs go for more than an hour. It took me a while to adjust to the length of the classes and I found that a snack halfway through helped me stay concentrated.
we were given printed materials or for one class, we downloaded the resources we needed from a USB stick the teacher passed around at the start of the class.
I had to adjust my note taking methods and also approached some of my teachers to ask if I could make a voice recording during the classes in case I didn't understand something fully.
One tutor, for example, refused to reply to emails if they weren't formal enough.
I hadn't expected to spend any money on Travel Insurance, since, as a Monash student I am covered by their travel insurance policy, however Germany requires most students have German insurance and determined that mine was insufficient. Therefore, I had to pay extra for German insurance.
In Berlin they have a program called UniSport which provides access to sport and recreational activities cheaply for all students from any Berlin university. I participated in a few of these classes such as paddle boarding and dance on weekdays. … It also exposed me to a different vocabulary than I would normally hear in classes, as well as students of different ages and improved my fluency in speaking German.
I found it very rewarding even just to learn about everyday life in Germany- random little things like popular tv shows and books or what to cook on a German BBQ. I also met and became good friends with a number of students from all over world so I also learnt about their cultures and was able to share Australia with them. I think personally I gained a lot more confidence at interacting with people from different countries and different languages. Very importantly, I gained a lot of confidence in speaking German. It also gave me a new perspective on my own country.
Zsarzy Alexandra Yeomans, University of Barcelona, Spain, 2019
Unfortunately the University of Barcelona doesn't offer Spanish language as part of their university curriculum/ exchange program so I had to undertake spanish classes at an external school to be able to obtain credits from La Trobe University as Spanish is my major and was the core subject that was a requirement to be filled.
I loved the locations of the campuses as they were very different but also close to each other. The original campus in Plaza Universitat felt like Hogwarts and was one of the most beautiful buildings I have ever been into.
I found Barcelona to be quite different to Melbourne, everything opens and starts a little later in the morning, there is a slower pace to everything. … The life of the city is definitely lived out in the streets and in the plazas.
Every day costs are always so much more than you think. I found it hard to buy my weekly food shop for an affordable price. It actually seemed pretty similar to Melbourne prices for food which I don't think I correctly accounted for.
I think I became really confident in myself and my abilities to be resilient, to problem solve and to feel really comfortable in my skin. At times it was really hard to overcome the language barrier and be able to express my personality as well as get to know people because it can be exhausting constantly speaking another language. Even though this was a challenge after a while it got easier and it became more manageable constantly meeting new people and speaking a different language. I also learnt how adaptable humans are, I surprised myself at my ability to carve out a life for myself in a completely foreign city with no connections.
Practical advice for a prospective student considering going to Spain would be research the subjects and language of instruction at the university extensively. Try to make friends with local students in your classes and don't get lost in just doing ERASMUS activities. Look for rooms to rent on Facebook groups, go to local food markets to support locals. And people are eager to practise either english and spanish so don't be afraid to strike up conversations with people.
Joseph Cook, Universidad Pontificia Comillas, Spain, 2019
Studying a variety of subjects that all related to Spanish culture definitely gave me a greater insight into the society I was immersed in daily.
the campus of UPC was an isolated campus sitting about 30 minutes outside Madrid. It was very small, consisting of only two buildings with a small property surrounding it to relax on and walk around. This gave my whole time at the university a very intimate feel, as you kept seeing the same people constantly around campus, even if you didn't have classes with them, something that rarely happens at RMIT in Melbourne. It was nice to see all the same people most days and to be able to just bump into people in the café or out on the lawn.
Grocery shopping was generally cheaper, although items that I traditionally eat at home (eg: cheddar cheese) were really expensive, largely because they are not bought very often by the Spaniards. Public transport is incredibly cheap, whether travelling around Madrid or around Spain. The 20-euro monthly fare available to students for unlimited travel is incredibly cheap and was invaluable.
I budgeted a bit by cooking a lot of my own meals and trying to avoid eating in expensive restaurants. This helped me save money in the long run.
I think I return home with a far stronger sense of self, and as a far more confident and composed person. Moving to the other side of the world and establishing a life there – for however short a period of time – definitely builds some self-sufficiency and some trust in oneself to make good decisions and to be able to look after oneself.
Joscelyn Wynter, University of Chile, Chile, 2018/19
I found that the cost of daily living in Chile is very similar to that of Melbourne, with the major differences usually ending up balancing out, for example: very cheap fruit and vegetables in the local markets but limited access and affordability of other food staples/medications/public transport/travel inside Chile.
During the semester and after I was regularly busking (playing music on the streets and in the trains/buses, as well as selling some of my art at local events) to be able to pay the rest of my expenses and it worked very well for me.
I was grateful to have a balance of analytical subjects (history, anthropology) and more creative subjects (literature/music) and think it's really important to engage with current and local artistic/academic work as well as going deeper into the history of a region to be able to fully contribute to class debates and have complex and meaningful ideas, contributions and reflections.
…having just ended a very long period of feminist occupations and protests as well as having a long history of stent mobilisations, made the campus feel like it really belonged to the students and their demands for effective protocols against campus discrimination, increased transparency of the university system, a more just learning environment and better facilities. …there were a lot of strikes and classes were called off many times due to students organising to go to protests together or leading other activities on the campus.
I also felt very supported by the students and teachers and they always helped me if there was something I was struggling with in class.
The culture in Chile is much more community oriented in comparison to Australia, which suited me very well and allowed me to integrate in Chilean society quickly and easily.
Not only did I improve my conversational and academic Spanish, but also my capacity to express myself in new group environments, adapt to new challenges and improve my organisation, independence and critical thinking.
Katia Rodriguez, Universidad Complutense Madrid, Spain, 2019
The learning areas that were most interesting to me were mostly found in my poetry subject as the class consisted of two immersive lessons each week that were in both English and Spanish. This was a satisfying aspect to the class as I was able to strengthen one language while being rooted in the other.
Something I noticed quite early in is that the Spanish culture is a very laid back one in general, people are never rushing for anything or to get anywhere.
The first month or so was a bit all over the place in terms of expenses as there were unexpected rent costs that I had to fork out for upon my arrival (the company of my housing did not mention these expenses previously). But once I had gotten on top of everything, I tired to maintain a consistent budget throughout. I spent more than I had originally anticipated, but I was able to budget accordingly.
My advice would be that research of the university and the country can only take you so far and that it is only when you are here that you can fully understand what is required of you to succeed on exchange. You do have to work hard, but here in Spain I found that you have to work extra hard and although my experience wasn't the best many times, I would definitely recommend an exchange experience for everyone as it has opened up so many learning experiences for me, personally and academically. In terms of a language study, there is no better way to learn a language than to be immersed in its origins and culture, with its people that can help you in practice and not just in theory.
Nicholas Parkinson, University of Granada, Spain, 2018
First and foremost, I LOVED Spain. I can't wait to go back. Even if the University was tough and took adjustment, the city was perfect. I could not be happier with my exchange location and encourage all travellers and exchange students to visit Granada.
Upon arrival, I discovered that I had not been pre-enrolled in any subjects given I was an exchange student and, consequently, was not given preference with regards to enrolment. Make sure to have a Plan B and continue to try to contact people rather than wade through the bureaucracy. Unlike at the University of Melbourne, it was not always clear what we were meant to be studying. Many assignments were optional and improvised on the spot. For example, the teacher would say "Do task x for next class. It is optional but worth 10%". It took some adjustment to get my head around the fact that a pass was seen as the base-line and to do better, one had to do optional activities. I did, however, grow to like the fact that this encourage exploration of unexaminable topics.
Campus life was vibrant and enjoyable. The city is the university, with seven campuses peppered throughout Granada. Nearly a third of the city's population work or study at the university and hence, it is a large part of everyday life. The tapas culture amongst students was great and this is fostered by the many exchange clubs which organise pub nights. One aspect I particularly liked were the university cafeterias. After class, I would often go, pay four euros, and receive a three-course meal to eat with friends. There is nothing like this at my home university.
Accommodation is old-school in Spain. I arrived two weeks before classes, but I struggled to find an apartment. Be patient with the search and don't just look on the internet. Many landlords who advertise on websites like Idealista or MilAnuncios will charge outrageous prices. Look on the streets for signs and check out the noticeboards at university. It can be easier looking with a friend. Make sure to be firm in demanding a contract.
Spain is fairly safe and easy to travel in.
My exchange was, as cliché as this phrase is, an unforgettable experience. I learnt a lot more about myself than I expected, and it has left me more excited than ever to pursue further international opportunities and to contribute to the global community.
The above text is taken from the Mangold Scholars' Experience reports completed after returning from their study abroad or exchange program. The reports are not published in full and may include excerpts of their reports and photos submitted to the Mangold Trust.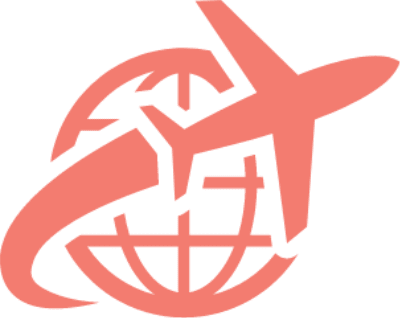 "…greater understanding and tolerance between the people of the world – and consequently a lessening of conflict – could be achieved through the study of other languages and cultures."
Anne Marie Herzenberg on Walter Mangold