Study Abroad Reflections.
What are people saying
about
their time
studying abroad?
Cody Hemphill, Autonomous University of Madrid, Spain, 2023
I had an incredible time and the experience felt like a dream even despite some setbacks and challenges along the way. I made lifelong friends, I was able to live in an amazing international city and one of my favourite countries and of course drastically improve my level of Spanish. It was an intense five months as every day I was constantly studying, meeting new people, speaking a foreign language and doing fun activities. I'd do it all again in a heartbeat.
I (took) class(es) where I could learn more about the country. The form of assessments was quite similar to in Australia in the sense that there was a lot of weekly assessments during the semester, with exams accounting for only part of the grade. I do also believe the workload was a lot more and there was constant weekly work that we were required to do.
The classes did feel a lot more personal, the professors quite supportive of students, and especially for those international students. I was able to build a great relationship with one of my professors, who was so interested about Australia and was always looking to involve me in the classes.
I spent the first two months really struggling to understand the classes and felt quite stressed about it all, and whether I'd even be able to pass the classes. I persevered and made sure that during the week I could sleep well so I could come to class completely switched on and attentive, and slowly but surely I began to understand and feel more comfortable in class. It was a stressful process and at times I felt hopeless but the reward was definitely worth it.
One of the most different aspects of campus life was that each faculty had a café where you could get an affordable sit-down meal and in addition, order a beer too. Students would finish class and have a beer, some would even have one at 10AM, not to mention it wasn't abnormal to see a professor doing the same too. I found this very different yet thought it was pretty funny. It's very much in the culture of Spain to have a beer and chat with friends, no matter what time of the day or day of the week it was. Despite this it's rarely ever for the purpose of getting drunk but rather to have one or two beers, chill … meet new people and talk about life.
It was definitely a good real-life example of how you can still enjoy life without having so much money. There is a lot more emphasis on catching up with friends and having that social connection, enjoying the weather and cooking great food or eating out. I was taken aback with how hospitable the families of my friends were and how I was treated as part of the family.
Meg Benger, Jean Moulin Lyon 3 University, France, 2023
I really enjoyed being able to experience university in France and it was extremely interesting to compare my experience in Lyon to my experience at university in Australia and see how there were both differences and many similarities. I found some of the subjects hard at times due to them being taught in French, but overtime I was able to see improvement in my ability to understand the language and therefore better comprehend the content being taught.
Campus life was amazing, and I loved taking full advantage of various opportunities provided to me. My favourite aspect of university life was the sporting program the university offered. At the beginning of the year, I paid a fee which then enabled me to participate in all different kinds of social sports the university offered. I ultimately decided to play badminton throughout the semester which was an incredibly fun experience and was a great way for me to meet a lot of French people and practice using my language.
I was very shocked to learn of the expense of some things, particularly electricity. There were also things that were cheaper or more expensive than I was expecting. For example, in Lyon, you do not have to pay any money for water in your home, which was surprising to me.
There were many things to pay for and various bills to pay each month which meant keeping track of all of this was essential. My monthly bills included rent, electricity, phone bills, gym membership and public transport. I was very lucky to secure a studio apartment in a student apartment building in a very convenient location which meant I could spend a lot of time exploring Lyon.
Ava Leach-Absalom, Sapienza University of Rome, Italy, 2022
My majors were across the discipline of Ancient World Studies and Italian Studies, and in Rome I studied subjects related to pre-Roman societies, Ancient Greek art, and contemporary art, all taught in Italian.
Teaching approaches in Italy are very centred around learning through listening and speaking, rather than having a heavy emphasis on written work. During my exchange I was assessed by verbally undertaken exams in which my professors would ask me broad or specific questions relating to the subject content, as well as interjecting to direct my explanations. The classroom learning format was lecture-based, employing processes of rote learning through listening and note taking. Generally, there was a large contrast with the learning processes I'm accustomed to in Australia, which centre more on collaborative learning environments and discussion. For this semester I had to work without the more interactive tutorial spaces which I usually participate in and instead hone my independent study skills, which has become very valuable.
My personal character has really built over the exchange period, and being immersed in a social ambience which is complete separate from the one to which I am accustomed has helped me become a much more open person, both personally and professionally. I participated in a tour program with Roma Bella, in which members pay an annual membership and have unlimited access to guided tours of historical and modern sites around Rome. The tours were in Italian, so it also gave me a chance to exercise my language skills outside of the classroom while learning about the city I was living in. It was a very worthy experience and a wonderful program which let me interact openly with locals and guides.
The strongest sentiment I felt coming out of Rome was organised chaos – everything from the driving to the administrative processes work in a completely different ways compared to Melbourne. It took some adjusting to the language and various expectations before I felt completely comfortable navigating the city and the university, however in time I came to realise that the Roman life is a life of accepting the blows as the come and being flexible.
Learning Italian in Italy is such a fulfilling experience, and it has a major influence on comprehension and personal practise. Italian culture is incredibly involved with spoken interaction, and Italian truly is a spoken language: examinations are verbal, restaurant bookings are always over the phone or in person, admin is rarely conducted online and must be approved over the phone or in person, the list goes on. Due to this, Italian language learners are made to speak the language, and are made to learn it by force of the culture itself which makes it a completely immersive experience. Listening, speaking, and interacting are crucial to an Italian immersive language learning experience, and are unavoidable elements that will supercharge the learning process – I couldn't recommend more an experience studying abroad in Italy.
Rose Williams, Jean Moulin Lyon III, France, 2023
For me, learning French from different tutors and teachers is always very valuable because it gives you a wider and more interesting vocabulary and turns-of-phrase just from being exposed to different ways that teachers present themselves. As well as this, I was very interested in my French film class as it brought both history and culture of France as well as the language through watching and discussing the films each week. This was a very satisfying and enriching experience.
the majority of the time I found there were more differences between the teaching methods. For example, there were no lectures or other coursework material prior to classes, therefore a lot of the classes functioned both as a lecture and a tutorial session with discussion and participation. Another factor was the length of the classes - given that there was a lot of material to be covered, the classes tended to be more than 2 hours long, with one of my French classes lasting 4 hours.
I observed that the French culture is very much centred on food and wine of which they have great passion. I particularly liked the access to fresh fruits and veggies at the local markets that operated everyday and were bigger on the weekends with more stalls and produce from nearby towns. This isn't something I have access to regularly in Melbourne. I also experienced that the language barrier was often difficult to navigate in stressful situations for example when communicating over the phone or about administration. In these circumstances, the cultural differences felt very big.
The university offered extra-curricular classes of sports, dance and fitness. In the program we were able to take 3 of these classes per week for the duration of the semester and pay around 30 euros for this whole time. This was a fantastic way to meet new people and interact with students from outside of the regular classes. I found it very valuable and a very affordable way to keep fit and moving during a busy time. It was easy to work out which classes to go to and to fit that with our own university timetable, as most of the fitness/yoga/dance classes took place on the same campus as our regular university activities.
Dorothea Yannoulidis, Autonomous University of Madrid, Spain, 2023
Undertaking an exchange program at the Autonomous University of Madrid provided me with the opportunity to study new subjects that were unavailable to me at my home university. It was important to me from the beginning to study subjects in Spanish that were related to the culture and history of Spain. I chose to complete subjects in art and architectural history. Whilst these were areas that I had previously studied in Australia, it was extremely rewarding to be able to engage with them from an entirely different cultural perspective. I found it interesting to compare the knowledge that I already had in these areas that was specific to the cultural context of Australia with that which I gained from my Spanish classes. In particular, it was rewarding to share anecdotes with Spanish students, which allowed me to better understand their culture and them mine.
In my studies of architectural history, I learnt about the 15th and 16th modern buildings of Spain and the Spanish colonies. One particular building, the monastery of El Escorial, stood out to me throughout my studies, being the largest Renaissance building in the world. I was surprised that I had never heard about this important landmark in my architectural history studies earlier. This prompted me to reflect on the scope of what I had already learnt, and the nature of the study of history which can often be subjective and is usually very culturally specific. As El Escorial was located only around an hour from my home in Madrid, I made a point of going to visit the site before I left Spain. I felt grateful to be able to go and visit such an incredible landmark after having studied it, and to understand the significance of the building not only to Spain but to the world.
These opportunities would not have been presented to me if I had not chosen to immerse myself in the culture as I did. Overall, I had an incredible time in Spain on my exchange program and I could not recommend the experience of going overseas to study a language more highly.
The above text is taken from the Mangold Scholars' Experience reports completed after returning from their study abroad or exchange program. The reports are not published in full and may include excerpts of their reports and photos submitted to the Mangold Trust.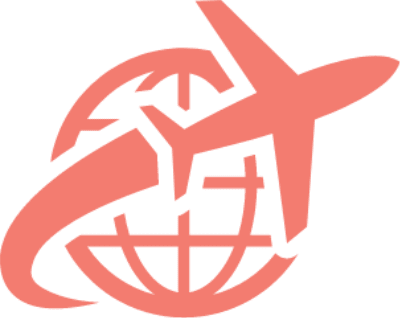 "…greater understanding and tolerance between the people of the world – and consequently a lessening of conflict – could be achieved through the study of other languages and cultures."
Anne Marie Herzenberg on Walter Mangold